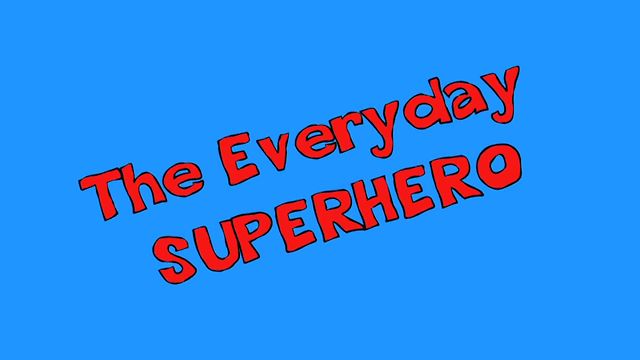 The world is such fascinating place, full of people, full of stories. I wonder why there aren't enough story tellers to see them and make them known; maybe we all are story tellers in one way or the other, only that we seldom narrate for the purpose of being known. We all have stories, if not many then at least one; our story. This is one such story. It has no bearings to me except that I happened to overhear it while trying desperately trying to get some sleep. Now, I am just glad I couldn't get that slice of sleep. But before we begin, there is one question I wish to put forth, 'do you know any super heroes around you'?
I am not travelling until I am really travelling, but when I am, I usually enjoy it; except for the fact that buses don't stop whenever I need to pee. Also, short hometown visits are refreshing especially when they are undertaken after a relatively long time. It takes roughly 9 hours from Delhi to Shimla on road and when the trips are short, I tend not to waste time by travelling on the next morning. I'd rather wake up in my place rather than in this rented house every day; I take the night bus that would take me home and try to get some sleep on the reclining chairs in the meanwhile. The only trouble is that my legs are always running out of space and that makes the sleeping position rather awkward and sleep is elusive at best.
It was one such journey that I was on and the bus had just started the meandering uphill climb past Kalka after a relatively large period of lull in the plains. Disturbed by the commotion, I was pulled out of my half asleep state to find that the bus had stopped moving. Monsoons can be unforgiving and the relentless gnawing of the roadside by the runaway water often leads to landslides in the hills. A tall tree had fallen on the road and it would take some time for the PWD to reach there and clear it out. In the meanwhile, some people went out to assess the situation, others to relieve themselves in the woods; a jovial (and rather tolerant) husband was requesting his wife to hand him the camera so he could take some photographs of the landslide while his constantly irritated wife insisted he saved batteries for Shimla.
When the bus finally started, it seemed like everyone onboard was talking of the delay and how they would be late. Everyone seemed to be in a hurry to get somewhere. I used to think that people come to Shimla to relax and this tension to be relaxed surprised me. Everyone made a point to let the conductor know their share of mind on the delay. The patience of these conductors from HRTC's Volvo buses is commendable; how can one listen to everyone's same rant and explain the situation with sweetness to each whiner? It must have been this gentleman seated behind me who broke this cycle when the conductor came around. I picked up snippets of conversation while I went in and out of sleep.
… "That did delay things, but better late than never", said the gentleman. "True, but had there been a seasoned driver, we'd have passed this place at least an hour ago. But the contractor would not oblige on having HRTC drivers in their rented Volvos, there isn't much we can do about it. This guy is driving in the hills for the first time" said the clearly upset but still soft spoken conductor … (some more talk how Himachal Road Transport Corporation should buy more Volvos rather than handing out contracts which would make travel better)…
"Everyone here is telling me they are getting late; they don't see that even we suffer because of this. I live in a place that is around 4 hours from Shimla, and because of this delay I've missed the bus at 8. The next bus is at 4 pm. I'd reach home by 8 and then report back at 8 am tomorrow? Looks like I'll have to rest my heels in my Shimla quarters and tell my family that I won't be coming", said the conductor slowly, and then meekly injected, "but it is my daughter's birthday."
"Then you must go", said the gentleman, excitedly.
"It would be okay if I don't and she'd understand me, but she's here on vacations and I don't want to miss her while she's here", his voice was genuine.
"What does she do?" inquired the gentleman. "She's studying for JEE in Kota", said he, "She says she will make it into the IITs, let's see what the future has in store for her". The gentleman encouragingly said, "That is wonderful, if children are determined, they can do anything. I'm sure she can do it." This seemed to have struck resonance with what the conductor was thinking because after that, he needed little prodding to talk about his daughter. He told that she's always been a good girl and her marks have always been good. She secured 90.3 percent in senior secondary and had refused to prepare for entrance and boards simultaneously. I thought that was wise, because he gave an impression that she understood her mental limits. The gentleman was an active listener and promptly conversed with him on matters like how children should be free to choose their path.
The conductor then explained how her elder brother slogged and finally let go of studies before even finishing his high school while she continued to excel; how the conductor invested in a shop for his son despite financial constraints and there too the business went kaput, thanks to his son's negligent attitude. Strangely, he was not complaining, he did not invite words of sympathy, he wasn't focusing on his son, it was all about his daughter and he couldn't help but compare.
He told how his daughter, upon getting good marks in 8th boards asked for a laptop and he got her one, how on getting good marks in high school, she asked for an 'Activa' bike and he got her one. How despite their thin finances, he left no stone unturned to make sure that his daughter feel doesn't feel any lesser than any of her friends who came from well off families and how he convinced his neighbor when his neighbor's daughter wanted to go to Kota for medical exam coaching. He took pride in telling that one of his daughter's teachers met him in the market the teacher praised her and suggested that she should get some coaching and she'll clear the exams with flying colors.
He explained that she wanted to become the engineer who makes rockets and aircrafts. His daughter wants to be an aeronautical engineer. Impressed, the gentleman offered him advice how the best form of life and career in this field in India can be found in the Indian Air Force and that Armed Forces Officers have it all set. I thought it was unfair to fill the mind of poor conductor with just one side of the story and that it must be the girl's choice what she wants to do with her life. I prayed that the girl would clear the JEE exam, be an aeronautical engineer and make him proud. What makes us pray for someone we don't even know, I wonder?
The conductor asked this gentleman about himself. He offered that he worked with an IT company called HCL and was headed to Shimla to attend a friend's wedding. Immediately I was reminded of this HCL advertisement "Mr. Banker and Mr. HCL where a polite guy from HCL has solutions to all the troubles of the banker, anywhere, anytime". This guy could fit in that role, I thought and smiled.
I thought of this for a while. Wasn't this man bending his back to provide for his daughters happiness? My parents have been doing this as long as I can remember. Shouldn't this father be his daughters Superhero and my parents mine? She understands and never makes unfair demands, he tells this gentleman, and I wonder, does she also think about him in the same way? Wouldn't it be painful for him to see one of his children sitting in a shop all day selling clothes under his mother's supervision, doing nothing concrete in his life but creating castles in the air, while the other one is actually giving wings to her dreams? Aren't our parents our heroes, and yet are seldom acknowledged? For some it happens very early, for others, they never give it a chance. I guess we start to see things on the inside once we learn to look from the outside.
Image Credits: Google, Tumblr.